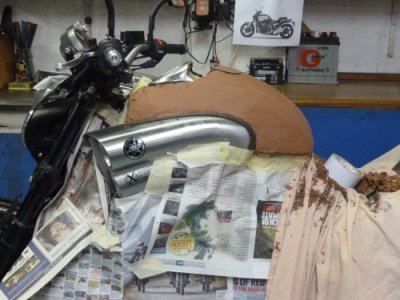 Layering clay on original dummy cover to proposed design style.

Finished clay design model.

Design & Clay modelling time: 80+ hours.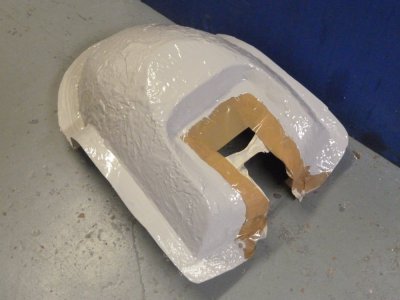 Shuttering placed around part top model and gelcoated.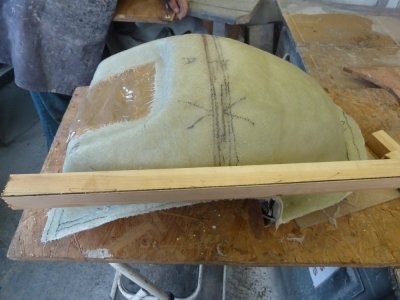 Layered glass on top mold, and trimmed, and start building wood support frame.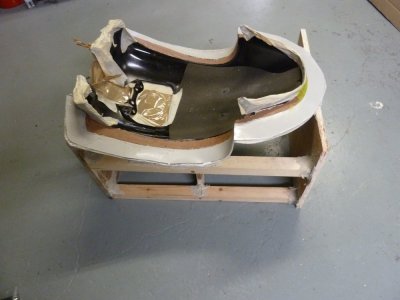 Turn mold over and stripped off edge shuttering, clean up, wax up to make mold edge trim lay up.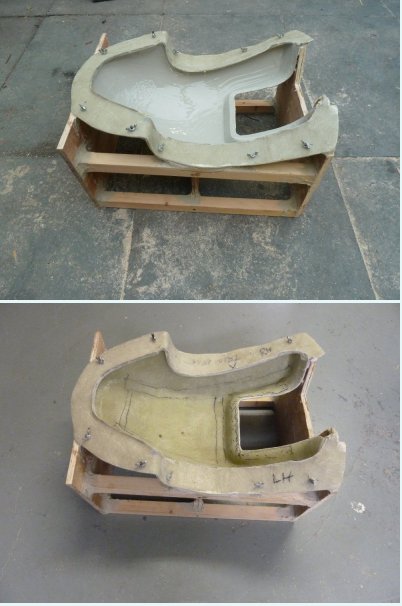 Original dummy cover and clay model removed and clean up mold face, mold edge trim replaced to gel up mold then glass layered for final tool.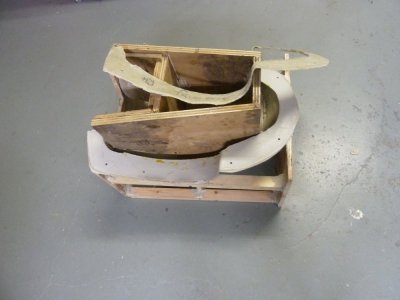 Tool (inside mold) left to set, then wood stand/base made and resined in place, edge trim removed ready for parting mold.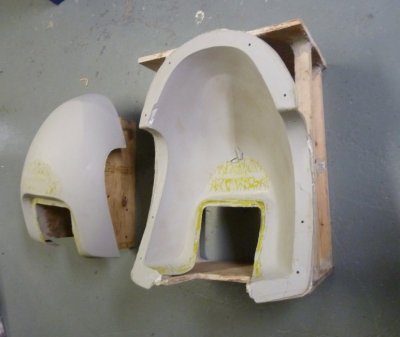 Tool removed from mold ready for clean up and checking/finishing.

Finished hard resin tool ready for tinsmiths to form rolled steel onto.

Tool manufacturing time: 70+ hours

Now we can start making a tank!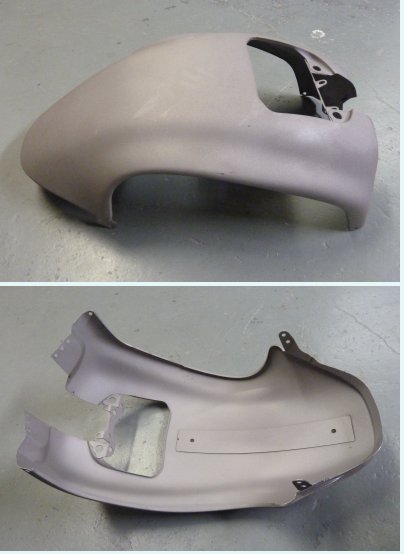 Original dummy cover shot-blast ready for tinsmiths to mate within new skin/steel made from above form tool.

Finish tank pictures soon to follow.


The Making of the 'Tour-Star' (1.3 Gallon / 6 litre) Extra Fuel Tank © Exactrep 2013